Our profile has been deleted for ethical reasons. The latest status of all reviews can be found below.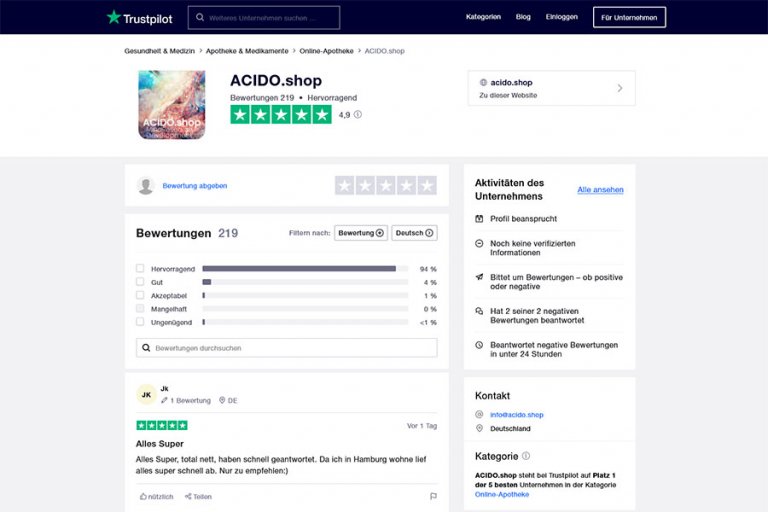 On 30.03 after Paypal another company has felt forced to distance themselves from us forced due to their ethical guidelines. Since May 2021, we and you have been using Trustpilot to share your experiences with us and others looking for a reliable shop.
As with Paypal, there was no incident that could justify this. Here again, the ripcord was pulled due to ignorance and fear for their own company profile. What is interesting here is that one communicates to the outside world how high one's own moral concern is not to delete a company profiles.
We were ordered to remove all references to Trustpilot. It will be interesting to see whether Trustpilot will act in the same way and whether competitors will also be affected by this practice. In the case of Paypal, the exclusion was inconsistent, because there are still stores with our products that continue to use Paypal.
We are looking for a reliable partner to replace Trustpilot and hope for a more liberal attitude from the provider. In the meantime, use our Google review profile for your feedback. You help us and others when you transfer your reviews from Trustpilot to Google.
Since we know about the trust and you put a lot of effort and love into your reviews, we have secured our Trustpilot review profile on the server. Thank you very much ❤️